vrijdag 6 november 2015
Rank
Smiths coverband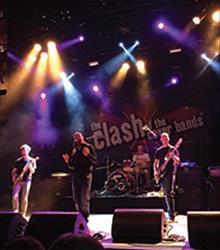 StudioGonz
Zaal open: 21:00 uur
Aanvang:
Deur sluit: 01:00 uur
Tickets Niet-leden:

€6.00


Tickets Niet-leden VVK:

€4.00



Tickets Leden VVK:

€2.00




Rank
The Smiths was een van de meest invloedrijke bandjes uit de Engelse gitaarpop. RANK brengt de muziek van The Smiths, zoals 'There Is A Light That Never Goes Out', 'Bigmouth Strikes Again' en 'How Soon Is Nnow' live op het podium met veel muzikaal vakmanschap!
Op vertoon van de tickets van 26 september (de geannuleerde show) heb je gratis toegang!
Facebook-event:
https://www.facebook.com/events/923211987753365/