zaterdag 12 maart 2016
Solution
Techno - Minimal - House
Clubavond * Minimal * House * Techno * 18+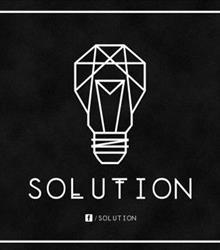 StudioGonz
Zaal open: 23:00 uur
Aanvang:
Deur sluit: 01:00 uur
Tickets Niet-leden:

€9.00


Tickets Niet-leden VVK:

€7.00



Tickets Leden VVK:

€6.00




Finally, the long wait is over. We proudly present our first-ever edition of Solution.
On March 12 we welcome you all to be seducted,
intimidated and unleashed by the deep and raw vibes that will haunt you until the very end of the night.
Be prepared, cause things will get intense.......
18+ ** ID verplicht.