zaterdag 29 oktober 2016
NOCX - Halloween-Special
Industrial Cyber Techno
Industrial met vette beats!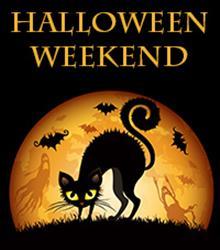 StudioGonz
Zaal open: 21:00 uur
Aanvang:
Deur sluit: 01:00 uur
Tickets Niet-leden:

€5.00


Tickets Niet-leden VVK:

€3.00



Tickets Leden VVK:

€2.00




NOCX is an industrial act from The Netherlands that has evolved into a solid name in the dutch industrial/EBM scene. Since founded in 2010 NOCX has conquered dancefloors at De Melkweg, Paard van Troje, P60, Tivoli and many other venues and radiostations across the lands of techno and industrial.
Facebook event: https://www.facebook.com/events/1222906051121438/
---
NOCX - December