zaterdag 22 april 2017
Riddim LAB: Chemical Accident
Drum 'n bass/dubstep (18+)
Combining the best of soundsystem culture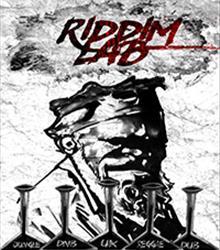 StudioGonz
Zaal open: 22:00 uur
Aanvang:
Deur sluit: 00:00 uur
Tickets Niet-leden:

€5.00


Tickets Niet-leden VVK:

€3.00



Tickets Leden VVK:

€1.00




RIDDIM LAB brengt the good vibes terug naar Gouda met een soundsystem culture night. Verwacht in het begin van de avond de beste Reggae, dub, dancehall en jungle. Rond 12 uur verplaatsen we ons van het zonnige Jamaica naar het gure Engeland en zullen de speakers een grimmiger geluid gaan produceren. UK Bass neemt hiervoor de aftrap. Waarna het wordt overgenomen door rauwe Dubstep tonen. Vanaf ongeveer 2 uur gaan de diepe Drum and Bass rollers de avond regeren en daarna wordt het chaos met de leipste jump-up en neurofunk.

-LINE UP-
LEXXXUS b2b DR.BEER (reggae, dub, jungle, dancehall)
SOLO SHRIMP (uk-garage)
TOKES 'n BLANKI (dubstep, drum and bass)
TOKES 'n BLANKI b2b SOLO SHRIMP b2b LEXXXUS b2b DR. BEER (chaos)

-EQUIPMENT&SUPPLIES-
Strobes
Lights
Visuals
Booze

18+ (legitimatie verplicht!)

BRENG JE HOOFD!!!
Facebook event: https://www.facebook.com/events/427699667563450/