vrijdag 13 juli 2018
Johnito + Tino
Indie / alternative / electronic / pop / akoestische gitaarliedjes
Johnito en Tino in StudioGonz. Dit belooft een verrassende avond te worden!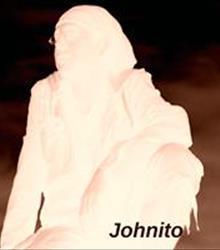 StudioGonz
Zaal open: 21:00 uur
Aanvang:
Deur sluit: 00:00 uur
Minimumleeftijd: 14 jaar
Tickets Niet-leden:

€5.00


Tickets Niet-leden VVK:

€3.00



Tickets Leden:

€3.00


Tickets Leden VVK:

€1.00




Johnito
Alternative, pop, electronic, homerecording, gnu/linux, open source, linux
Onder de naam Johnito maak ik een mix van spoken word en electronische pop, met voornamelijk maatschappijkritische teksten, al ontbreekt ook het gevoelsleven niet. Ondanks de vaak serieuze onderwerpen, streef ik er vaak naar om het publiek mee te laten doen. De nummers produceer ik zoveel mogelijk met behulp van open source software. Gehoorde opmerkingen na optredens: "verrassend" en "verfrissend."
http://johnito.nl/blog/
https://www.facebook.com/JohnitoMusic/
Tino
Akoestische gitaarliedjes
Singer-songwriter enproducer Tino is inmiddels een veteraan in de Haagsemuziekscene. Vanavond keert hij terug naar zijn muzikale roots.
Check YouTube voor een eerste indruk:
https://www.youtube.com/watch?v=NKCjyhBQflw
Video from the double album "Less... then more", released in 2017. Starring: Arie-Jan Spaans, Harry Merry, Johnito, Kester Noorlander, Michael van der Gaag, Nancy van Leeuwen and Titus Osten. Filmed by Michael van der Gaag and edited by Tino.

Facebook event: https://www.facebook.com/events/1532900453498174/