zaterdag 13 oktober 2018
GumboGumbo!
Fuzzy Rock
GumboGumbo!: 4 kerels uit de regio van Brussel, met een hart voor eerlijke pure rechttoe rechtaan muziek. Hun ingrediënten zijn een sterk gekruide versie van Rock, Blues en Hip-Hop, met een snuifje Funk.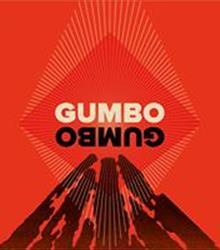 StudioGonz
Zaal open: 21:00 uur
Aanvang:
Deur sluit: 00:00 uur
Tickets Niet-leden:

€5.00


Tickets Niet-leden VVK:

€3.00



Tickets Leden VVK:

€1.00




Gumbo:  A dish that originated in southern Louisiana from the Louisiana Creole people during the 18th century. It typically consists primarily of a strongly flavoured stock, okra, meat or shellfish, a thickener, and seasoning vegetables, which can include celery, bell peppers and onions.
GumboGumbo!: A group of four guys originated from the Brussels area during the 21st century, with a passion for true, uncomplicated music. It typically consists of a strongly flavoured mix of Rock, Blues and HipHop which can include a topping of Funk and some Fuzz.
Meer info:
https://www.facebook.com/gumbogumbomusic/
Facebook event: https://www.facebook.com/events/219933458601690/
---
GumboGumbo! - Lovin' It (Official Music Video)

GumboGumbo! - Blues Excuse (Official Music Video)