zaterdag 6 april 2013
JetSet Jazzband (geannuleerd)
Energiek & eclectisch
Jazz, Funk, Modern Jazz, Groove, Latin, Dubstep
Dit optreden is helaas wegens omstandigheden geannuleerd. In plaats hiervan is er StudioGonz Café.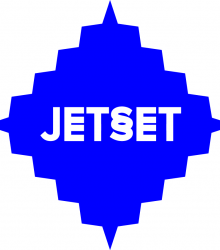 StudioGonz
Zaal open: 21:00 uur
Aanvang:
Deur sluit: 01:00 uur
Tickets Niet-leden:

€4.00


Tickets Niet-leden VVK:

€2.00



Tickets Leden VVK:

€0.00




Collaboration of musicians with professional and International experience, the music is consistently energetic, inspiring entertaining.
Wie regelmatig in Gouda Studio's komt zal dit samenwerkingsverband van muzikanten met een professionele en internationale ervaring ongetwijfeld al kennen. Zij brengen je een energiek, eclectisch en inspirerend stuk muzikaal entertainment met raakvlakken in de nu-jazz, fusion, avangarde en dub.
---
JetSet - So What

JetSet - Afro Blue