zaterdag 10 augustus 2013
StudioGonz presents Vinyl Rave
Techno, Hardstyle, Hardcore
Vinyl Rave: Techno, Hardstyle, Hardcore. Back to the roots!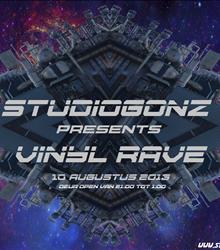 StudioGonz
Zaal open: 21:00 uur
Aanvang:
Deur sluit: 01:00 uur
Tickets Niet-leden:

€4.00


Tickets Niet-leden VVK:

€2.00



Tickets Leden VVK:

€1.00




Vinyl Rave is een concept gebaseerd op de grote raves van vroeger, het is vinyl only. Deze avond zal er van Techno tot hardcore worden gedraaid. Back to the roots!
Line-up:
Mandark
Fonzie
The vinylbrothers
Deur open: 21:00-01:00, 16+.