donderdag 26 juni 2014
The Morning Hour + Lights Out
Punkrock
Avond met nieuwe muziek van The Morning Hour en Lights Out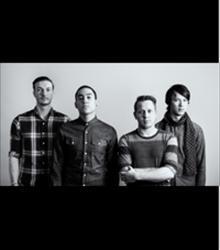 StudioGonz
Zaal open: 21:00 uur
Aanvang:
Deur sluit: 01:00 uur
Tickets Niet-leden:

€6.00


Tickets Niet-leden VVK:

€4.00



Tickets Leden VVK:

€2.00




Punkrock avond!

The Morning Hour
The Morning Hour is een vierkoppige alternative band uit Rijswijk. De band speelt rock muziek met een eerlijke intentie, belichaamd door punkrock.
Beïnvloed door bands als Jimmy Eat World, The Dangerous Summer en Deaf Havana om er een paar te noemen.

De eerste single "Lectures" is uit op iTunes en Spotify.

https://www.youtube.com/watch?v=_CFnozUMs1M

LIGHTS OUT
''Lights Out'' is a Punk-Rock formation from a small town in the Netherlands. Nevertheless, their music is everything except small!

Also known as the five musketeers, these friends are planning to take over the planet with their upcoming releases and tour's. Inspired by the old Punk-Rock and Pop-Punk veterans such as: ''Green Day'', ''Blink-182'' e.t.c, Lights Out manages to create a very big and modern sound, but with the old Punk vibe still intact.
Facebook evenement: https://www.facebook.com/events/308330779324637/?context=create&source=49