zaterdag 29 november 2014
Toner Low + Tank86 + Groggy
Stonerrock
Dutch European Stoner Rock organiseert weer een stonerrockavond met de bands Toner Low, Tank86 en Groggy!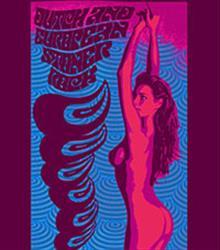 StudioGonz
Zaal open: 21:00 uur
Aanvang:
Deur sluit: 01:00 uur
Tickets Niet-leden:

€6.00


Tickets Niet-leden VVK:

€4.00



Tickets Leden VVK:

€2.00




Toner Low is a psychedelic doom-band from The Netherworlds, founded in 1998 .
TANK86 delivers mighty sonic blows, never losing sight of the almighty riff, pounding you into oblivion.
TANK86 released their debut album 'Rise' in 2011, which was well received by critics and fans all over the globe for it's instrumental depth, high density of breackneck riffage and general instumental songwriting.
Heavy-blues/stoner/doom duo From Omsk, Siberia. Riffs and Drums!
https://soundcloud.com/groggyband
Facebook evenement: https://www.facebook.com/events/666700393366468/