vrijdag 3 juli 2015
Mankes + The Bellbines
Esoterische postpunk + pop/rock/indie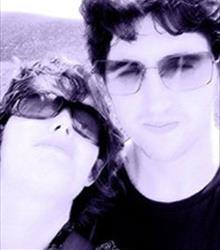 StudioGonz
Zaal open: 21:00 uur
Aanvang:
Deur sluit: 01:00 uur
Tickets Niet-leden:

€6.00


Tickets Niet-leden VVK:

€4.00



Tickets Leden VVK:

€2.00




Mankes
In november 2013 besluiten singer-songwriters Selma Peelen en The Weak And The Strong hun krachten te bundelen in wat aanvankelijk als project was bedoeld, maar inmiddels de hoofdmoot vormt van hun muzikale leven: MANKES.

Het plan was om te experimenteren met twee werelden: de melancholische mix van Westerse en Oosterse invloeden van Selma en de postpunk-noise van The Weak And The Strong. De uitkomst hiervan valt het best te omschrijven als esoterische postpunk.
Inmiddels zijn de eerste optredens een feit en in de zomer van 2014 werd een mini album opgenomen en dit werd op 1 oktober 2014 uitgebracht.

Kortom, MANKES is een verrassende combinatie van twee werelden, twee solo-artiesten die samen hun weg vervolgen.



The Bellbines
The Bellbines are an Anglo-Dutch duo: Matt Self and Stella de Wit who write strong melody-based songs ranging in style from folk, through indie-pop/rock to more groove based music.



Facebook-event:
https://www.facebook.com/events/1600061700269235/
---
Mankes