zaterdag 20 april 2013
We all love the 80's & 90's & 00's
De grootste hits
Jaaaaah, daar zijn ze weer... De grootste hits uit de afgelopen 3 decenia. Aanvragen mag en kan ook :)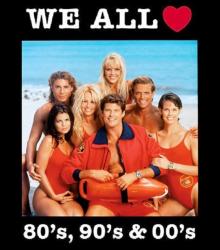 StudioGonz
Zaal open: 21:00 uur
Aanvang:
Deur sluit: 01:00 uur
Tickets Niet-leden:

€2.00


Tickets Niet-leden VVK:

€1.00



Tickets Leden VVK:

€0.00




The Cure, INXS, Cyndi Lauper, Lemonheads, Pixies, Aerosmith, Eurythmics, Beasty Boys, Oasis, The Breeders, Bush, Cake, Depeche Mode, U2, REM, Blur, Mano Negra, Edelweiss, Communards, Fat Boy Slim, FYC, Nena, Fun Lovin Criminals, Green Day, Army of Lovers, Hole, Joe Jackson, Black, Nirvana, Culture Beat, Anouk, Kula Shaker, Abba, Living Colour, Blind Melon, Blondie, Sinead O Connor, Sisters of Mercy, Beck, Smashing Pumpkins, The Smiths, The Chemical Brothers, Soft Cell, Stone Roses, Talking Heads, Weezer, The Cardigans etcetera…
Zelf andere ideëen? Bij onze DJ's kun je je favorieten aanvragen! En we draaien ze dan ook!
---
Army Of Lovers - Crucified